Berkshires Notebook: Food, Flowers and Bookstores
Every summer, many tourists from near and far flock to Berkshires to enjoy hiking, water sports, museums and the performing arts. But Berkshires has even more to offer. In addition to stunning views and dynamic art institutions, there is a thriving restaurant scene from fast casual rates to table farms. Arts and culture writers Jacquinn Sinclair and Ed Siegel made sure to bring their healthy appetites to as many local restaurants as possible as they enjoyed the reopening of the summer arts scene. Between meals and performances, the two took some time to visit other local jewelery from bookstores in the botanical garden. [Read the first and second installments of the Berkshires Notebooks to read more about the arts and sights of the area.]
food
Ed Siegel: Jacquinn, I often felt like a character from Luis Buñuel's 1970 movie "The Discrete Charm of the Bourgeoise," unable to find a place to eat or being forced to leave the restaurant. new to the Apple Tree Inn because you could not get timely entries to Tanglewood. We were not the only ones seeking a leave after vaccination in Berkshires. The restaurants were even full on Monday night. Reservations were harder to find than a Kyrie Irving fan at TD Garden. Anyway, we managed to eat pretty well, right?
Jacquinn Sinclair: We certainly did. I have not seen the movie, but I can certainly tell. The restaurants were packed full night, but hungry holidaymakers have a better chance of scoring a few places right away at 5pm or after 8pm One night, I waited for a restaurant to open and stay at the bar as soon as had been done because I could not get a reservation.
Siegel: My favorites for a long time have been Church Street Cafe in Lenox, Dream Away Lodge in Becket and Mezze Bistro + Bar in Williamstown. The Church Street site is gone, replaced by a restaurant that makes no reservations and fills up at 5pm, and Dream Away is closed for the summer and listed for sale. But we managed a very quick bite at Mezze between shows in Williamstown and West Stockbridge. We did not get the full taste of what the crowded place usually has in terms of energy. I remember the late Nicholas Martin, artistic director at the Huntington Theater Company and the Williamstown Theater Festival, holding court with his usual companion when Mezze was in town, or people trying to look casual like theater stars gathered in front of and after performances.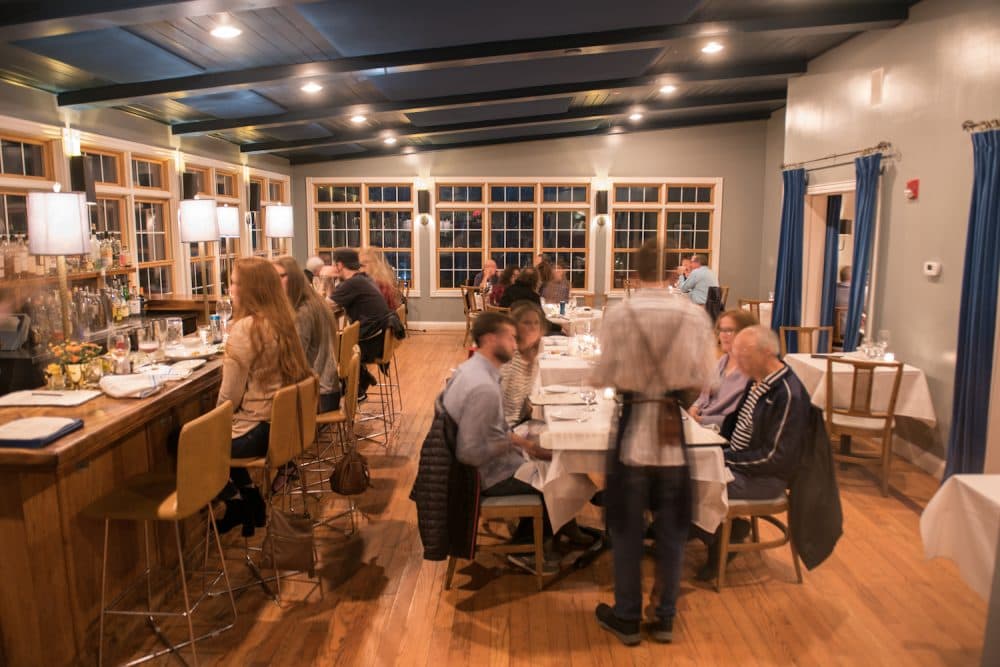 The food has also been wonderful. I had been a pretty good guy in terms of food, so I enjoyed the Bolognese pork and beef with just the right amount of spices. I got a little tired of this, to be honest, but a show bag served me well when I returned the hungry to the inn.
Sinclair: Late night stays make the villas better. My favorites were Cafe Triskele (formerly Chez Nous) in Lee and Mezze, but there were other highlights like the sweet and savory cucumber, alpine gazpacho in Lenox and rosemary cake with cornflour with lovely ginger compote, berries and nectarine sorbets at John Andrews Farm Restaurant in Egremont. Also, although it was quick, the visit to Mezze was worth it. I had a simple salad to start because of my very long list of intolerances, but it was one of the most delicious bowls of greens I have had in a while.

Beef, with cilantro sauce and mole sauce, from the pre-arrangement menu was nothing to smell. It was the perfect meal after a hot day under the sun watching "Out in the Home: Celebrating Black Radical Imagination" in Williamstown.
I would be vague if I did not mention the green salad mixed with melon, tender duck leg and pieces of lamb with polenta-pepper fries at Cafe Triskele. The meal, which was a collection of small dishes and the service were both stunning.
Siegel: I found a new best friend. I love restaurants where you can just go in and feel like you are part of society, even if you do not know the spirit there. The late, big Casablanca in Harvard Square was like that to me; Positive Pie, the place to die for pizza in Montpelier, Vermont; not many others.

Mission Bar and Tapas in Pittsfield, with its brilliant boss Jeremy Berlin, former chief executive in Blantyre, was that kind of place for me. I ate there before "Chester Bailey" at Barrington Stage Company; they also make no reservations, so I got there around 5:30 p.m. The people who came in seemed to know each other, the waiters were friendly and helpful; and the food was as delicious as anything I had in the west. I had radish and pearl salad and black tiger prawns. My wife will tell you that when I finish a salad it should be great. Whatever goes into the "locust sauce" of the shrimp, I want more.
Sinclair: Setting the right atmosphere is essential. Here in the Boston area, MIDA and Tanám are like that to me. While dining alone at the Zinc Bistro & Bar in Lenox, I befriended a personal trainer from the area. Also, the bartender was friendly and she recommended chopping the grilled pork with pico de gallo verde with succotash with black beans. It was delicious.
Yes, the shrimp were an excellent recommendation to Mission, Ed. Also, the inherited tomato salad with Ibérico sausage and melon vinaigrette was the right combination of salty and sweet.
Berkshire Botanical Garden
Sinclair: On the sunny first day of my week in Berkshires, I decided to go shopping and visit the botanical garden, which opened in 1934. I grabbed a freshly smelled souvenir and soap from Dory & Ginger in Pittsfield, inserted at Menagerie Design at Lenox, which offers Italian leather shoes and bags, clothing and candles, and visited the Hoadley Gallery with its ceramics in the center of art, scarves, jewelry and other gifts.
The 24-acre Berkshire Botanical Garden, separated from a main road, offers a holiday full of beauty, boasting hundreds of species of plants. There are quiet places to sit where flowers and leaves rest on their feet, trees like fortresses to crawl or walk down, and a vegetable garden. The herb garden, installed in 1937, is the oldest area of ​​the park.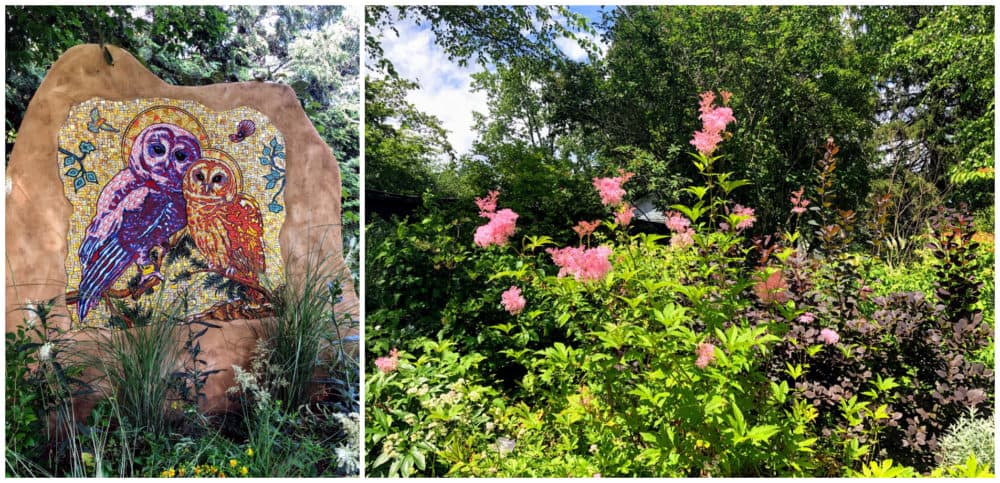 Walking through the green spaces, I came across a mosaic of owls, plant sculptures and a wish tree. Garden visitors can open a black mailbox filled with coffee labels and pencils, write their wishes and hang them on the tree. I read at least 20 messages before writing my messages. Visitors wished for healthy babies, for more goodness in the world and a little girl hoping to become a princess.
At the gift shop, grocery stores can find things like chickpea flower vinegar and spicy sauces made from plants and vegetables from the garden. Now until September 20, there is music Monday night.
Siegel: I was not much of a boy of nature this time, except for walking around cities, visiting galleries, and so on. I gravitate to both the Hoadley Gallery and the Wit Gallery in Lenox. The first was the display of Lucy MacGillis Umbrian spiritual landscapes, which I love for their neo-impressionist merits, but I also worked with her late father at the Boston Globe and would often clash with him around Berkshire, where he lived. And the Wit Gallery more than bears its name with a host of strange, but sophisticated, art of all kinds.
books
Siegel: My two favorite bookstores are in Berkshires, The Bookstore in Lenox and Shaker Mill Books in West Stockbridge. In fact, the Library is the main postcard in Bob Eckstein's "The World's Largest Libraries: 100 Postcards Celebrating Favorite Libraries." In addition to admiring the always attentive book show and chatting with Matthew Tannenbaum, I laugh every time I look at the Get Lit wine bar. Maybe one of these days I will live up to the word in both senses.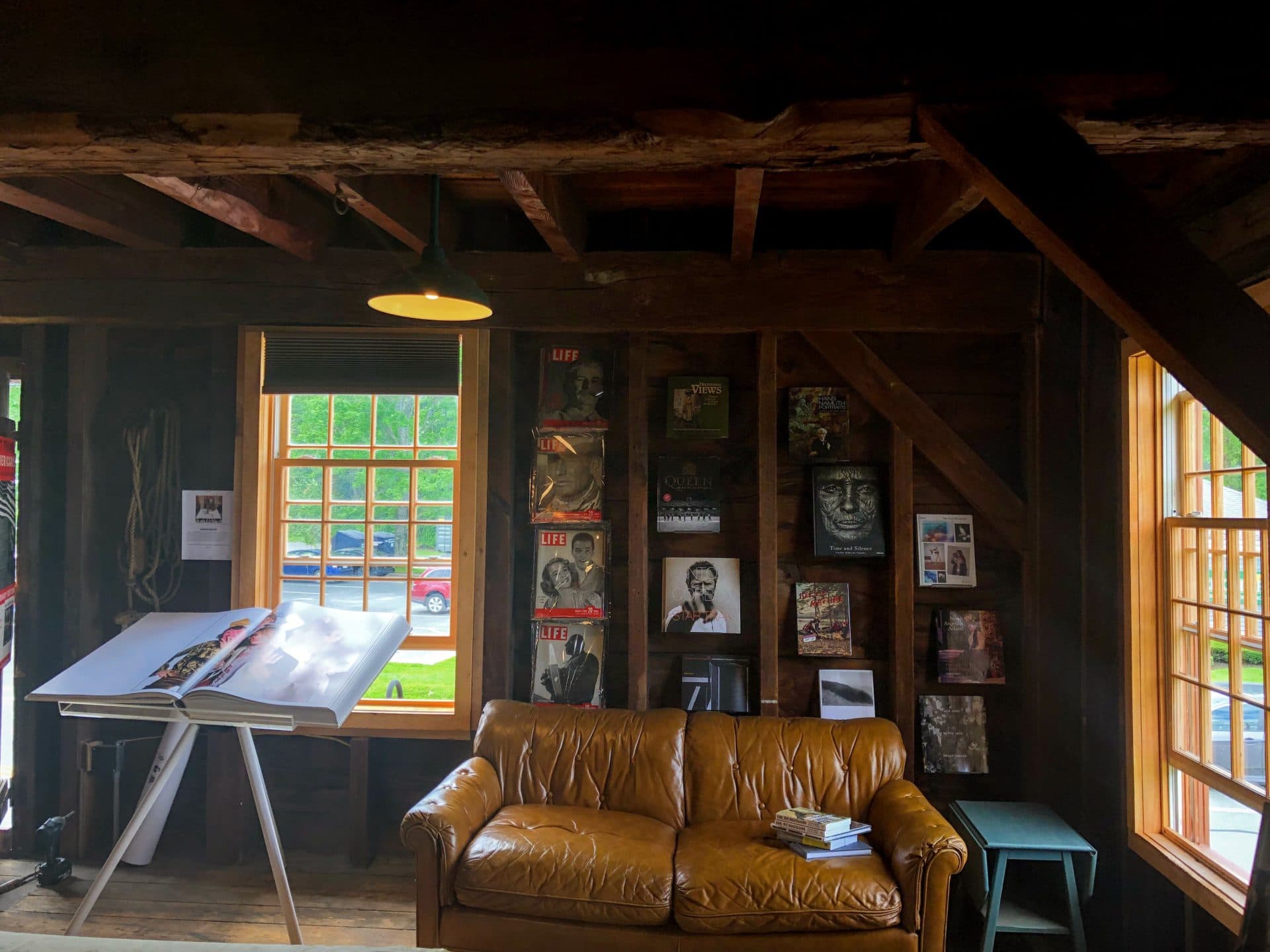 Meanwhile, in West Stockbridge, Eric Wilska is coming to his 10th anniversary of the creation of Shaker Mill Books spiritual books, but he has also opened up a wonderful showroom in the neighboring countryside, open on Friday Sunday, at the old Shaker Mill itself, overlooking the Shaker Mill mill. With extraordinary photography books in easily accessible easels and other creative display spaces, it could be a room at MASS MoCA. And I never leave without buying a dozen match cards.
Sinclair: Thank you for sharing your favorite bookstores with me. One could spend hours in each. The Get Lit wine bar looks like a great place to bring bibliophile friends to socialize and the Shaker Mill shop is a great place to get lost. There are large corner chairs with reading edges, art built from pages of books to marvel at, and an old Victrola player that needs to be fixed before filling the lower level with music. The books are not in any particular order, which makes it more fun. Upstairs, there is a collection of stories about musicians, models, photographers and more. You can come back again and again and find something new every time.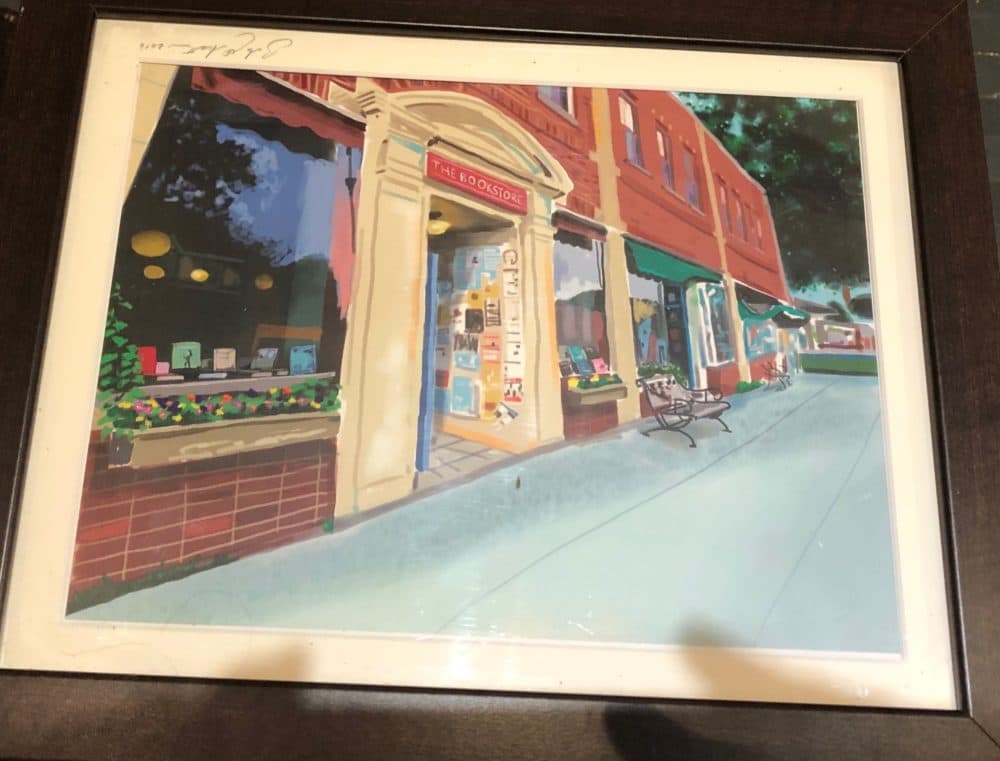 Siegel: The bookstore, by the way, almost walked out of business during the pandemic, and Tannenbaum started a somewhat apologetic Go Fund Me machine that raised $ 124,000, which kept him in business and allowed him to pay off other debts as well. I think he was quite impressed by not only the way the community came to his support, but also the summer tourists.
To me, that's all about Berkshires.